Shipping and Payment



Shipping starts at 9.95 per item
to the 48 contiguous states
12.95 to Alaska, Hawaii and US Territories
International Shipping will be manually calculated



Candles and Woodcrafts is located in Arkansas.

All items ship United States Postal Service
Priority Mail, First Class or UPS.
Shipping is combined on multiple items if it is possible.
Some items simply cannot be packed with other items.
But most can be combined.


If you have any questions as to what can and cannot be
shipped together please ask us and we will let you know.
We will be glad to answer any questions that you might have.


International Shipping Available
We will internationally!
So, no matter where you live ordering is always
just a few mouse clicks away.
Shipping costs will depend on where you are live.
Shipping rates vary from country to country,
and if you want it shipped by air or ground. (that choice is yours)
International Shipping is calculated manually
and will not show in the cart.


Payment Methods
PayPal is the accepted method of automatic payment.


You can use charge or debit cards at PayPal
as well as other methods of payment.

Postal Money Orders are also accepted and offer an 15% discount
which is calculated and applied to the order after the order
is made. Customers will recieve an email with the discount applied
showing the new total.

Orders Filled

All orders are processed and shipped within 2 to 7 days
unless order volumns are extremely high.
In which case it may extend to 10 days.
These are business days. They exclude weekends and holidays
unless the shop is overrun with orders.
We do work the shop in extrememly high order
conditions 6 days a week if necessary, but Sunday is the off day.
If a problem arises that may slow the processing and shipping of your order,
such as illness or if we are flooded with orders etc., then you will be informed
if we think that the wait time will be unusually long.
At which time you can choose to cancel your order and
recieve a refund or wait on your order.

Expedited Shipping

Need your order in a big hurry?
We can accomodate you at that!
Orders are filled in the order that they are recieved.
We do not ever put an order in front of an earlier order
However, we do go the extra mile for our customers
We will work late or start early...work weekends...
whatever it takes to assure that you get your order when you need it.
However we are not mind readers.
So if you need this extra service you must let us know at
the time you place your order.
There is an extra charge of 10.95 on expedited orders.
WHY this charge?
Because, as stated before, it is extra work and time and
therefore the charge applies.
If you order in a time when there are not an
extreme amount of orders and we can accomoate
you on "normal" working hours, then the charge will NOT apply.
Just email and ask us!
We aim to please!!

Shipping costs are not refundable.



Candles and Woodcrafts - 1992- Present Time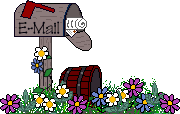 Bath & Body Displays
Bath Salt Tube Display, Lip Butter Pot and Lip Balm Displays, Squeeze Tubes and more

Paper Towel Holders
Santa, Gingerbread Man, Mrs. Claus, The Grinch, Snowmen, Cat, Doughboy, Cornucopia & more

Halloween
Witches, Vampires, Ghosts, Scarecrows, Creepy Hand & more

Christmas
Santa, Gingerbread Man, Mrs. Claus, The Grinch, Snowmen, & more