Wood Soap Molds




Shipping starts at 9.95 per item
to the 48 contiguous states
12.95 to Alaska, Hawaii and US Territories

Many sizes of Wood Soap Molds * Standard * Pegged * Multi-Cell Molds
Customized Wooden Soap Molds too!
Wood Molds for Cold Processed or Melt and Pour Soap
Many sizes available. Double - Triple - Quad Cell
Unfinished - Stained



Pegged Molds

~


Standard Molds

~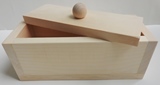 Stained ````Slab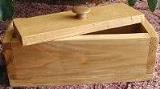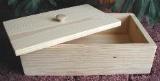 Wooden Soap Molds
Stained or Unstained
Lids fit down inside to help insulate your CP Soap.
Lid can be left off using MP Soap.
Mold must be lined before you pour in your soap.

Pegged mold side pieces will NOT be flush fitting
There will be small gaps, as if they were flush fitting
they would NOT be removable




* Loaf/Log Molds *

Standard Loaf/Log
Pegged Loaf/Log


* Slab Molds *

Standard Slab
Pegged Slab


* Double * Triple * Quad Cell Molds *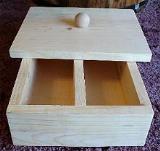 ~~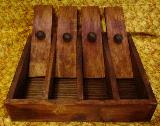 Double Cell ~~~~~~~~ Quad Cell-Red Oak Stain




Double, Triple and Quad Cell Molds
are available upon request.

Shipping has gotten so high that
I have taken them off the website.
I will still make them upon request
as long as my box supply lasts
Email for price quotes



Standard = Solid one piece construction.
Pegged = Sides come completely off and
are detached with pegs.

All stained molds will be Golden Oak
unless otherwise specified in the
special requests section of the shopping cart.
Molds are stained after your order is placed.
Stain choices are as follows


Stain Swatches



~Colonial Maple

~Red Mahogany


~Golden Pecan

~Cherry


~Golden Oak

~Walnut


~Red Oak

There are some stains that take
longer than others to dry.
Especially in the cooler damper months of the year.
Red Mahogany, Red Oak and Walnut
are very thick and sticky stains.
Please be aware of this when you choose these colors.


Candles and Woodcrafts - 1992- Present Time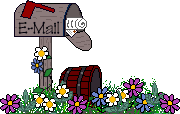 Below is a size chart for slabs and loaf/log molds. Each mold will hold up soap mixture up to the size in which it is.
What this means is , for example, a 4lb slab mold will hold UP TO 4 pounds total of soaping mixture with the lid fitting down inside. Each mold will hold more mixture if a lid that sits on top is requested.
How much mixture is poured into the mold will determine how thick the loaf/slab of soap will be.

CUSTOMIZED soap molds are available!
If the below listed default sizes are not what you need or want, just let us know and the customized soap mold of your soaping dreams can become a reality... (customization
is very low cost so don't worry about that part)



Slab Mold Sizes
************************
Length - Width - Depth
3 pound - 9 x 7 x 2
4 pound - 9 x 7-1/2 x 2-1/2
6 pound - 10 x 8 x 3



Loaf Mold Sizes
************************
Length - Width - Depth
3 pound -- 10 x 3 1/2 x 3 -1/2
4 pound -- 14 x 3 1/2 x 3- 1/2



Note:: If a full lid that sits on top of mold but does not fit down inside is preferred please add the preference to the Special Requests section of the shopping cart.

Double, Triple and Quad Cell Molds

Each cell holds the amount of said mold... Example being the 4 Pound Quad Mold, each cell will hold 4 pounds of soap. So you will be able to make 4 - 4 pound soap loaves.
This applies to all double, triple and quad size molds.
Whatever the "pound size" is, that is how much "each" cell in the mold will hold, with the standard lid that fits down inside.

Comes Stained or Unstained

NOTE -- Lids will be down inside only on all double, triple and quad cell molds
Lid can be left off using MP Soap.
Mold must be lined before you pour in your soap.


Bath & Body Displays
Bath Salt Tube Display, Lip Butter Pot and Lip Balm Displays, Squeeze Tubes and more

Paper Towel Holders
Santa, Gingerbread Man, Mrs. Claus, The Grinch, Snowmen, Cat, Doughboy, Cornucopia & more

Halloween
Witches, Vampires, Ghosts, Scarecrows, Creepy Hand & more

Christmas
Santa, Gingerbread Man, Mrs. Claus, The Grinch, Snowmen, & more
Shipping: 2-7 days depending on size of orders
~~~~~~~

Regular and Expedited Shipping Available
~~~~~~
Click Here to View