Handmade Christmas Decorations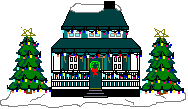 Shipping starts at 9.95 per item
to the 48 contiguous states
12.95 to Alaska, Hawaii and US Territories

Christmas Shelf Sitters
Made of wood

Textured sparkly beard, snow, frosting or fur.
2 sided wooden decorations.
Both sides are finished. So it doesn't matter
which side of the ornament you are looking at,
front and back are the same.
Handmade, so no two will ever be exactly the alike.

Sealed for years and years of enjoyment
Made of wood. It sits on its own and
doesn't need any type of hanger.
Sit it on a table, shelf or
wherever you want a little Christmas cheer!

4-1/2 tall x 4-1/16 wide.
Size is approximate, as these are handmade,
and no two will be the exact same size.


*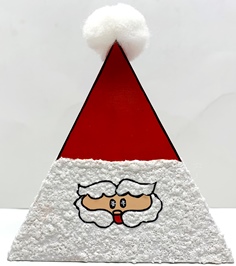 *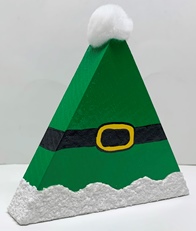 Santa with Holly or without Holly and Elf Suit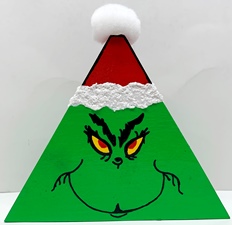 *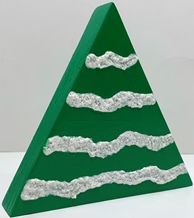 Grinch***Tree



Choose a set of 3 or make your own set.
To make your own set just put the 3 you
choose as your set in the Special Requests in the cart.



Candles and Woodcrafts - 1992- Present Time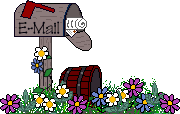 Christmas Tree Ornaments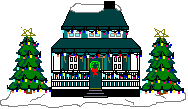 Hanging Tree Ornaments
Made of wood

Snowman, Gingerbread Man
and Stacked Presents Ornaments,
handmade out of wood.
Decorate your Christmas tree
with these cute little ornaments!

They are hung with spiraling
curly ornament hooks.
Handmade so no two will
ever be exactly the same.
Snowman and Gingerbread Men come in
singles or Sets of 3 or 6 Ornaments.
Textured sparkly snow and frosting.
Each are approximately 2-3/8 inches in height.
Some will be a tiny bit taller or shorter,
they will not always all
be the same exact size.

Stacked Present Ornaments
are approximately
1-1/2 inches in height x 1-5/8 inches wide.
Some will be a tiny bit taller, shorter, or wider.
The gifts are handmade and will not
always be the same exact size.
Every batch made will be
slightly different in size.

Stacked Present come in Singles or
Set of 5 Handmade Christmas Ornaments.

Sealed for years and years of enjoyment

Snowman Ornaments



Gingerbread Man Ornaments

Stacked Presents


Bath & Body Displays
Bath Salt Tube Display, Lip Butter Pot and Lip Balm Displays, Squeeze Tubes and more

Paper Towel Holders
Santa, Gingerbread Man, Mrs. Claus, The Grinch, Snowmen, Cat, Doughboy, Cornucopia & more

Halloween
Witches, Vampires, Ghosts, Scarecrows, Creepy Hand & more

Christmas
Santa, Gingerbread Man, Mrs. Claus, The Grinch, Snowmen, & more