Wooden Crates

By Special Order Only

Due to the size of box these must ship in....
not the weight of them....
shipping can sometimes be a bit high.
The shipping therefore has to be manually calculated.
The crates can be put in the cart,
and you can go through check out,
but the shipping will most likely have to be
manually adjusted prior to shipment.





Crates for Soaps, Bath & Body, Candles, Spices etc



No.1 Crate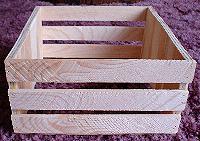 No.2 Crate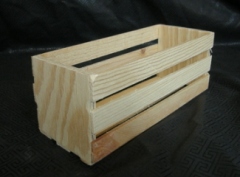 No.3 Crate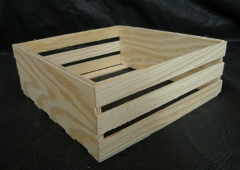 No.4 Crate


These little crates are a wonderful way to display your
soaps, bath and body items, candles, spices, etc.
The more you buy, the more you save!



4 x 3-1/2 - no1 Size Crates
6 x 6 x 3 - no2 size

8 x 3 x 3 - no3 size
8 x 8 x 3 - no4 size


Crates may differ in appearence slightly from what is shown
depending on wood used at the time they are made.
Each crate is handcrafted, one crate at a time
so slight variances should be expected.
The sizes listed are approximate.
No two crates or crate orders will ever be the
exact same or exact size listed here.
Sizes are approximate.
The crates may not be the exact size, example being a 6x6x3.
It might actually be off in those measurements in width or length
taller, longer or little shorter, etc.
If you order a large quantity of any size
crate you should expect that the crates will have
variances in their size from one crate to another.

Crates take EXTRA time to construct....
Please take this into consideration when you place your order.





Candles and Woodcrafts - 1992- Present Time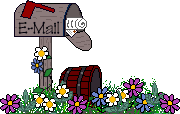 **This site best viewed with Internet Explorer**



Bath & Body Displays
Bath Salt Tube Display, Lip Butter Pot and Lip Balm Displays, Squeeze Tubes and more

Paper Towel Holders
Santa, Gingerbread Man, Mrs. Claus, The Grinch, Snowmen, Cat, Doughboy, Cornucopia & more

Halloween
Witches, Vampires, Ghosts, Scarecrows, Creepy Hand & more

Christmas
Santa, Gingerbread Man, Mrs. Claus, The Grinch, Snowmen, & more
Shipping: 2-7 days depending on size of orders
~~~~~~~

Regular and Expedited Shipping Available
~~~~~~
Click Here to View